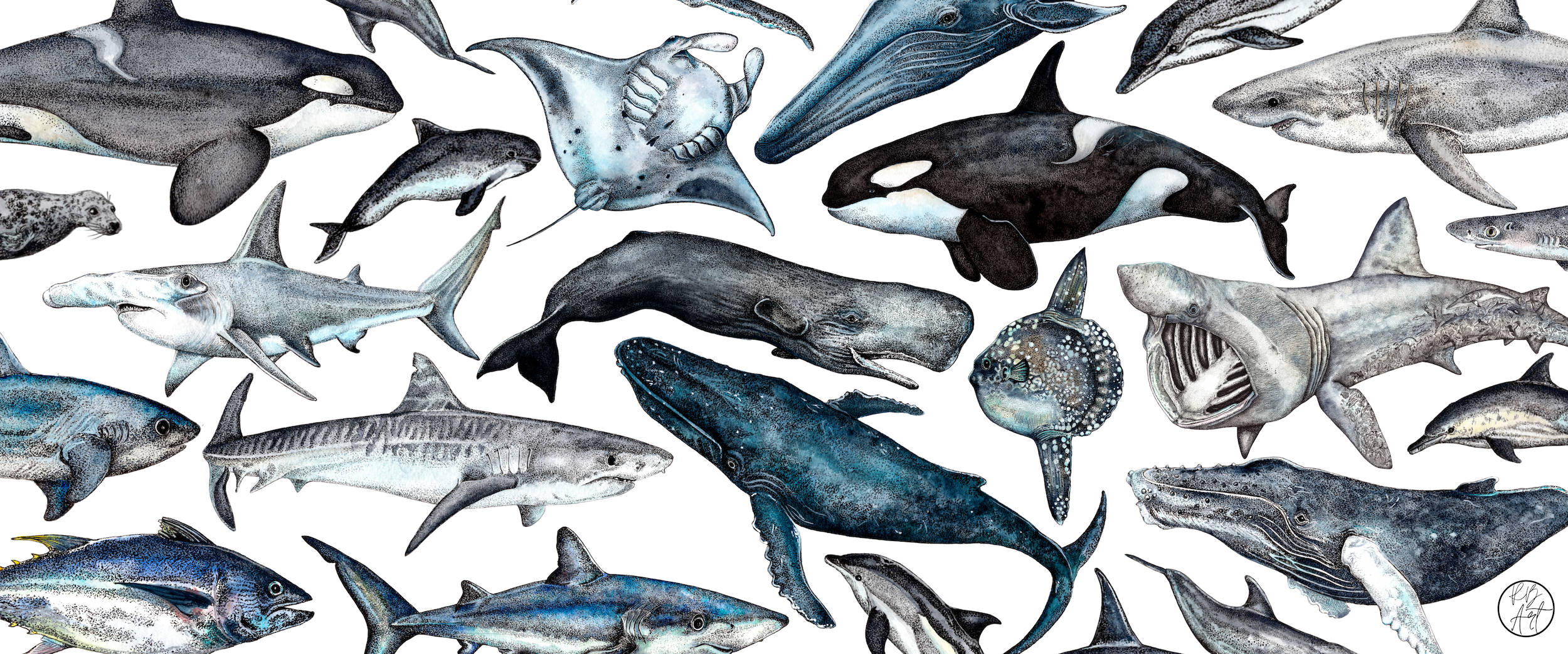 Meet Rachel Brooks
Immerse yourself in the wonders of the ocean and its inhabitants with internationally-selling wildlife artist Rachel Brooks. Based between Scotlands West Highlands and the Hebrides, Rachel creates unique ink illustrations and fine artworks celebrating the intricacies of the natural world.
Learn More

2024 Calendar
12 months of ocean art, sharks, whales and more to bring a drop of the ocean to your home all year round.
Dive into 2024

Become a Collector
Unleash the magic of the ocean in your home with our museum-quality art prints. Designed to last a lifetime, these archival prints capture every intricate detail, evoking the essence of the original work

Scientific Illustrations
Explore the ocean with art inspired by the historic works of naturalists
Shop Prints

Open Edition
Immerse yourself in an entire ecosystem within these intricate ink works
shop prints

Art for Sharks
Support shark conservation with my Saving the Blue collection
shop collection
Art for Adventurers
Dive into the depths of style, comfort and sustainability with wearable ocean art. Designed for adventurous souls, scuba enthusiasts, and passionate ocean lovers.
sustainable Swimwear
Recycled bikini
Marine print swimwear - created with the ocean in mind

sustainable swimwear
Mens Recycled Swimwear

sustainable activewear
Sports & Yogawear
Marine print leggings and yoga sets, for ocean and land adventures

Ocean Tees
Thoughtfully created clothing for ocean adventures
Work with Rachel
As an ocean artist, conservationist, scuba and wildlife guide, Rachel is a passionate storyteller and advocate for our natural world.
Publications & Media


Stay connected with the world of Rachel Brooks Art and be the first to know about new collection releases, exciting news, upcoming events, and conservation updates